We are pleased to announce that today we have reached an important milestone in our quest to deliver great value to our customers. After months of hard work, brainstorming, testing and refining, we are ready to release the innovative ISO 9001 CompliancePro solution on monday.com OS.
ISO 9001 is a globally recognized standard for quality management systems (QMS) and serves as a guide for organizations that prioritize quality, increased customer satisfaction and continuous improvement. Recognising the challenges of the ISO implementation process in the dynamic global marketplace, we saw the need for a comprehensive solution to assist organizations with the ISO 9001 standard.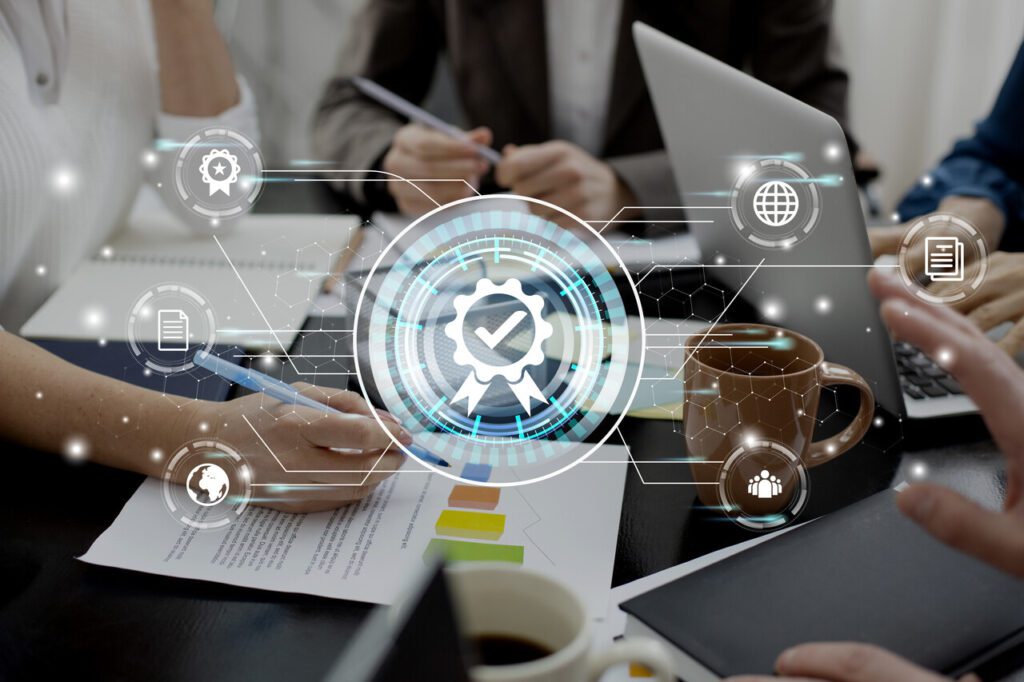 Our ISO 9001 CompliancePro is not just a tool, but a complete system designed to help organisations streamline their operations, achieve consistency, and excellence. If you are just starting your ISO 9001 journey and want to improve your QMS, our solution can be tailored to your individual needs.
Key features and benefits of ISO 9001 CompliancePro:
Monitor and track the implementation of ISO 9001 standard, guiding you towards achieving your ISO certification.
Efficiently manage the continuous improvement process required to maintain your ISO 9001 certification.
Effectively handle the documentation needed for your ISO 9001 certification (powered by Advisera)
Benefit from full workflows tailored to all ISO 9001-related tasks.
Design your companies processes, in an easy and time-efficient manner.
Enable multi-departmental management and collaboration.
Access a complete history of your plans and results for valuable insights.
Track client feedback and customer satisfaction through intuitive dashboards.
Enjoy a centralized communication platform for seamless collaboration.
Leverage KPI and metric reporting dashboards to monitor performance.
We have clear objectives with our ISO 9001 CompliancePro: We want to help companies achieve ISO 9001 certification and build a culture that promotes quality, transparency, and continuous improvement!
We look forward to starting this new chapter of our journey with you. The ISO 9001 CompliancePro is available now.

For more information or to schedule a demo, please contact our team.
Let us start this journey of quality together!
Simpledays Team
Read more: https://simpledaysolutions.com/iso-9001-solution/