Working on a project can sometimes require outside help. Maybe you've brought on a freelancer to do a specific task or you're collaborating with a consultant who needs access to your project management board. Whatever the reason, monday.com makes it easy to share boards and information with guests outside your organization.
I'll explain the simple steps for inviting a guest to your monday.com board, so you can collaborate seamlessly.
Understanding the Different Types of Boards
A board has to be "shareable" to invite a guest into it. There are three types of boards in monday.com:
Main boards: They are accessible by everyone in your Company and work great for company-wide initiatives.
Shareable boards: You can share these boards with guests outside your company in addition to people inside your company. They make working with external partners possible.
Private boards: These boards are only viewable by certain people you invite from within your company. They are good for keeping sensitive info limited to internal team members.
You can identify the type of board by the icons on the side of the board. Main boards have a regular board icon, shareable boards have a share icon, and private boards have a lock icon.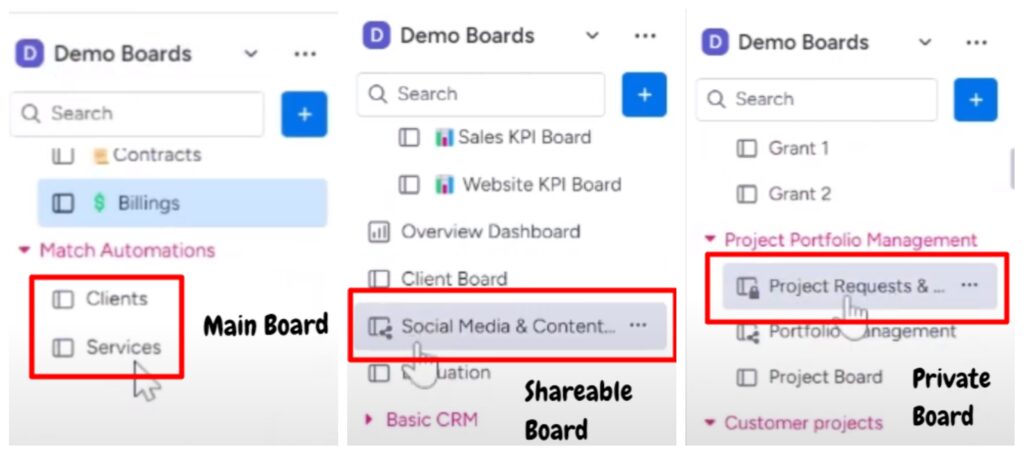 Making a Board Shareable
Before inviting any guests, check whether the board is actually shareable. If it's not, you need to change the settings to make it shareable.
It's a quick change. Simply click on the three dots in the top right corner of your board and select "Board Settings." From there, choose "Change Board Type" and switch the board to "Shareable." Then, confirm the change, and you'll see the board icon transform into the share icon. Just like that, your board is now ready for outside clients or contractors.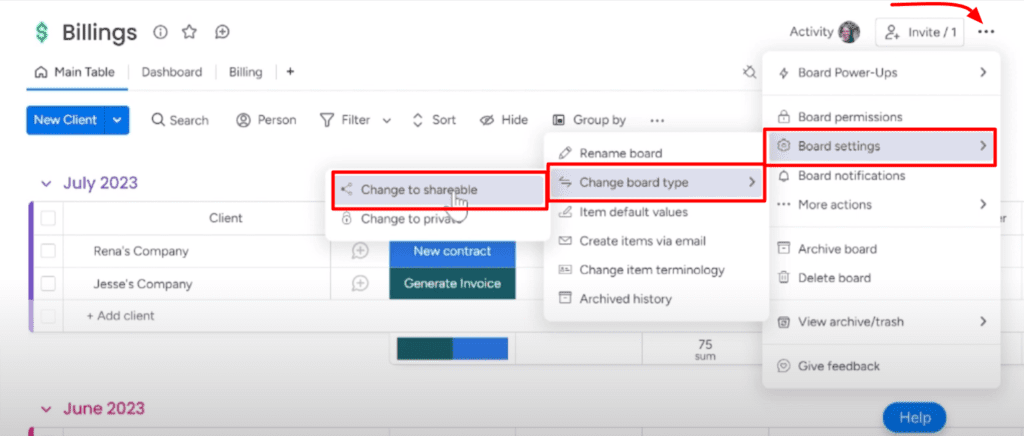 Inviting a Guest to the Board
You've made your board shareable, and now it's time to bring in those collaborators. Inviting a guest to view or edit your monday.com board only takes a few clicks.
Click on the "Invite" button on the top right corner of the board.
Enter the email address of the guest you want to invite.
An email will be sent to the guest with an invitation to join the board.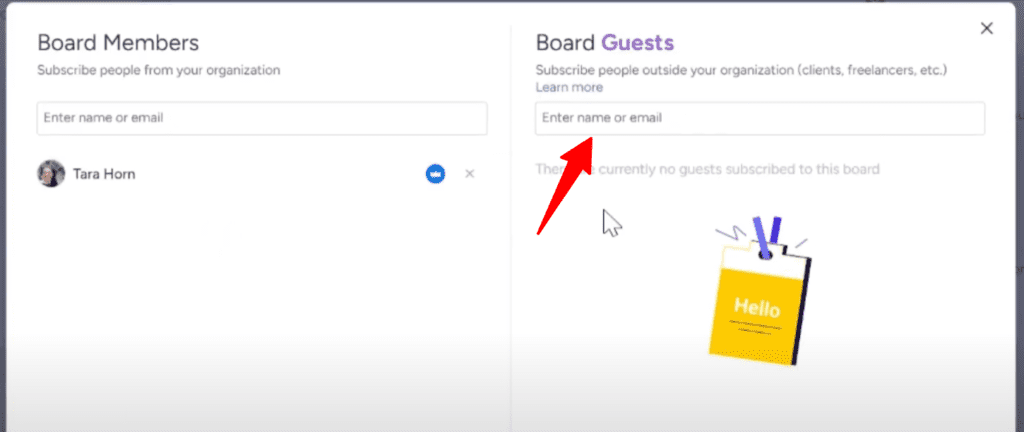 One thing to note is your guest will need their own monday.com account before they can access the board.
The shareable boards remove hurdles and foster transparency on your projects. Reach out if you want to learn more monday.com tips and tricks.