Have you been searching for a form that offers more advanced capabilities than a Monday.com Workform? Imagine having all the capabilities of a Monday form, and then some. With the Easyform app, you can revolutionize your form-building experience. Offering a wide array of advanced features such as stylish customization that better match your brand and website style, mobile-friendly design, right-to-left forms, a sleek compact look, advanced file upload features, inline newsletter subscribe forms, and more.
I will guide you through the process of setting up Easyform on your board. Additionally, we will delve into its impressive range of features, providing you with use cases of how this powerful tool can be effectively utilized.
How to Setup Easyform App on Your monday.com Board:
You first need to install the Easyform app to your account. Simply go to the app marketplace and add it there.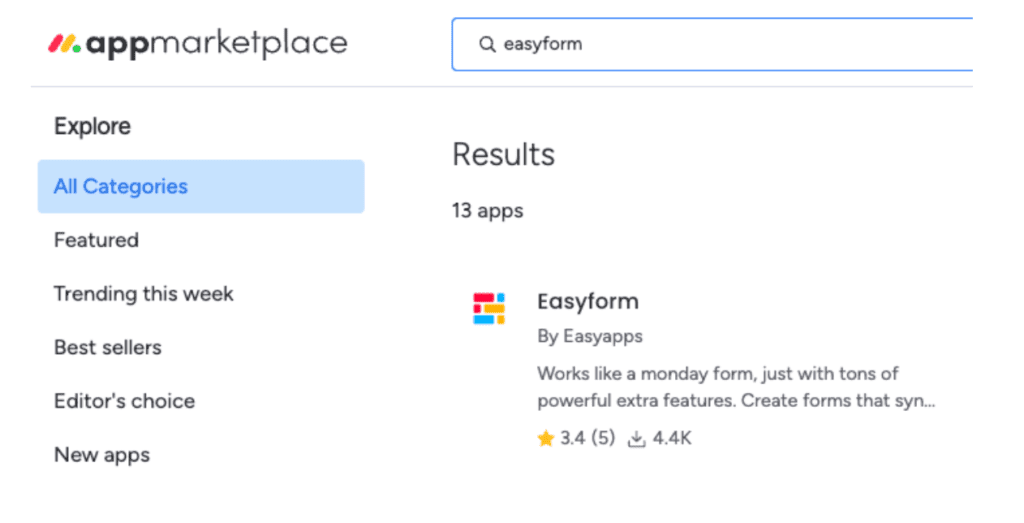 Once it is installed, follow these steps below: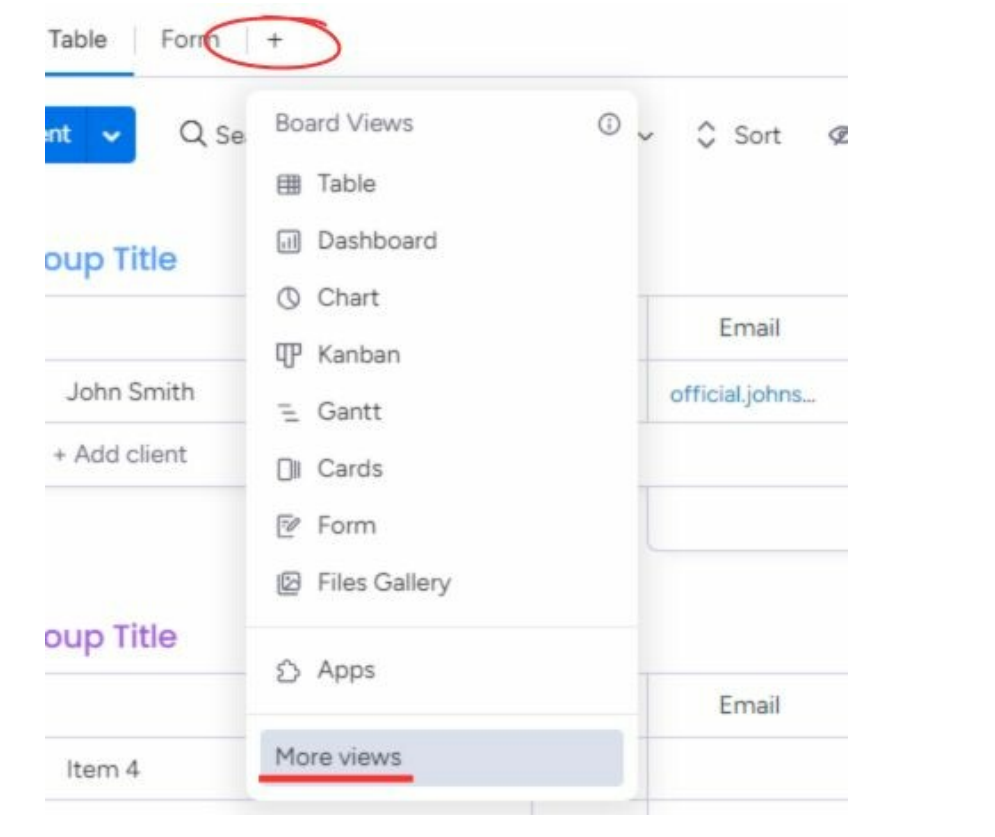 After clicking, "More Views," type "Easyform" in the search bar and then add it to your board. Just like Monday forms, a form is generated automatically based on your board's columns. With this app, no integration or field mapping is needed. All responses will automatically be saved to your board.
Cool Features
In the screenshot below you can see all of the options to customize with Easyform: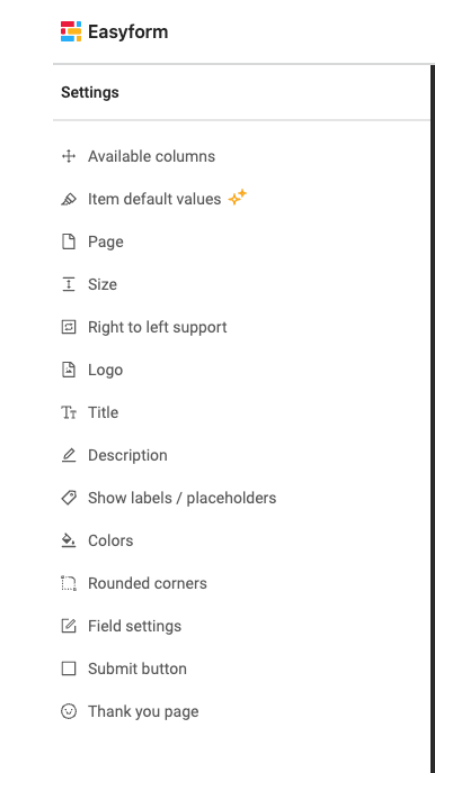 Here, I am customizing the fields on my form to appear slightly different on a mobile vs the website version. Note: This isn't an option offered on Monday Workforms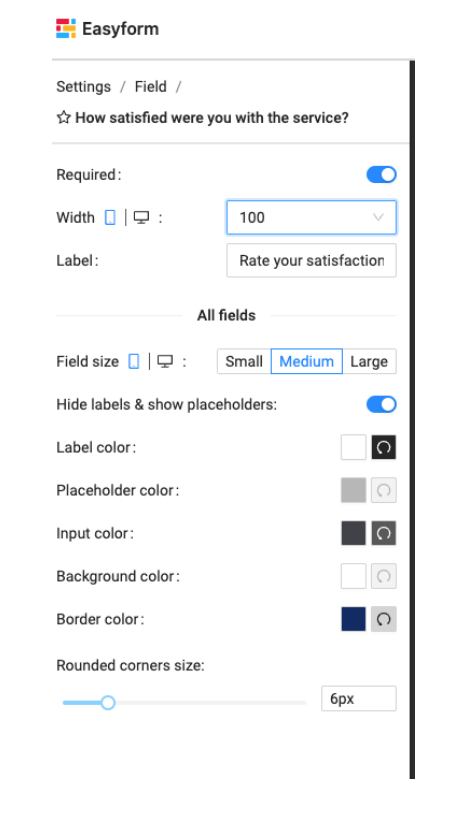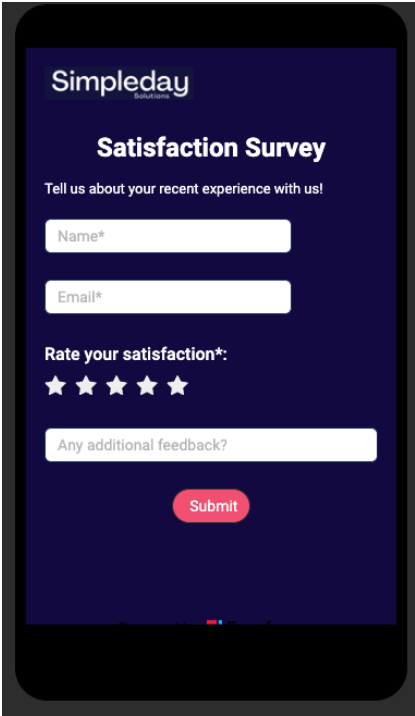 I absolutely love the level of customization that Easyform offers. It has some really cool features that make a big difference when using the form. You can also hide labels, adjust the size of text and logos, and even control the text width for desktop and mobile views.
Another great feature is the ability to pre-set values for status and dropdown columns directly from the form. This means that when a new item is created through the form submission, these columns will automatically have specific values. For example, every new item will have the status set as "Working on it." This feature is saves time and reduces manual work.
Here is a detailed comparison showing the differences between Monday Workforms and Easyform:
| | | |
| --- | --- | --- |
| | Easyform | Monday Workforms |
| Side by Side Fields | ✅ | ❌ |
| Item Default values for status and dropdown column natively in the form | ✅ | ❌ |
| Item default Values for groups | ✅ | ✅ |
| Limit number, size & type of files that can be uploaded | ✅ | ❌ |
| Left to right forms (like Hebrew & Arabic) | ✅ | ❌ |
| Hide labels & show them as placeholders | ✅ | ❌ |
| Custom Logo Size | ✅ | ❌ |
| Ability to add logos via URL and SVG | ✅ | ❌ |
An important thing to note is that Easyform does not yet support Location columns, Timeline columns, Item update field/question, Font selection, and Conditional questions like on a Monday Workform however they do plan on adding these very soon.
Use Cases
Easyform inline newsletter subscription forms allow you to collect emails from your website for your newsletter.
Side by side fields allows you to add up to 4 fields in one row making it more compact and appears nicer on your website. Notice in the photo below the "Name" and "Email" field are in one row.
Final Words
If you're looking to customize your forms to perfectly match your business style and website, or if you prefer compact forms that take up less screen space and have a professional appearance, then Easyform is the ideal choice for you. Additionally, if you need a form that supports right-to-left languages, Easyform is the best option available. Overall, Easyform provides a user-friendly experience with powerful features, making it a great choice for anyone in search of a versatile and efficient form-building solution.