Need more superpowers in your monday.com? Check out the app marketplace. It's filled with handy plugins that take your workflow kryptonite and turn it into workflow gold.
These apps have features you never knew you were missing. The possibilities are endless. So, take a look to see what kind of magic you can create with them.
Types of Apps You Can Use
There are generally two kinds of apps you can find in the marketplace.
Integration Apps: These help link up monday.com with other tools you might be using. You can connect to Facebook or Google Analytics, or accounting software QuickBooks to pull data into your monday dashboard. Having these means you don't have to hop back and forth between programs.
Enhancement Apps: These apps enhance what monday.com can do on its own. Maybe you want to make invoices or documents right on the platform. There are apps for that! One example is DocuGen. It takes the info from your tasks and projects to generate polished, professional PDFs or Word files with just a few clicks.
I've found both types really help extend monday.com's abilities. The integration apps keep everything synced up in one place. And the enhancement apps save me time by doing more within the platform.
How to Access the App Marketplace
Finding apps is really easy. Just look up in the top right of your dashboard and there's a little puzzle icon. Click on it to go to the marketplace.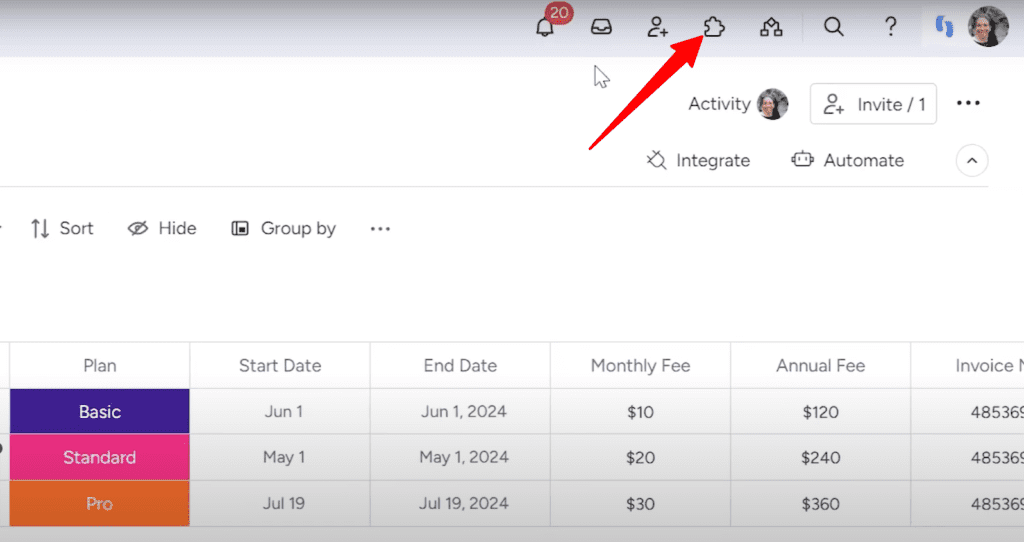 Once you're there, you've got a few options to find what you're looking for. You can sift through apps by category, like if you want CRM or project management. Or you can do a search if you already know the name of one. I usually just type in a keyword and see what pops up.
They also let you filter apps by price, platform compatibility, etc. Maybe you only want free apps or paid ones. Sometimes, I'll filter for ones with a trial to check them out first before committing.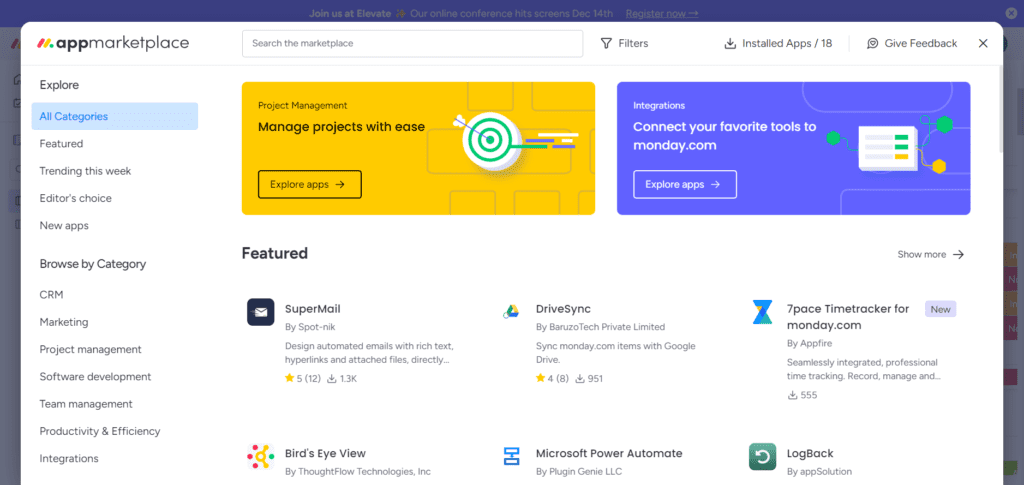 How to Use the Apps: DocuGen Example
There are a few different ways you can take advantage of apps. Some let you add them as a whole new view type, so it transforms part of your interface. Others plug right into specific items on your boards.
A lot of the integrations happen behind the scenes too. This is where apps really shine at streamlining your work. For example, one app I love is DocuGen. It basically takes information from your tasks and automatically generates documents like invoices with just a click.
How to Use DocuGen App
To access the app, go to the "Add View" (+ sign) on the right upper corner section and select "Apps". Then click on the DocuGen view to access it.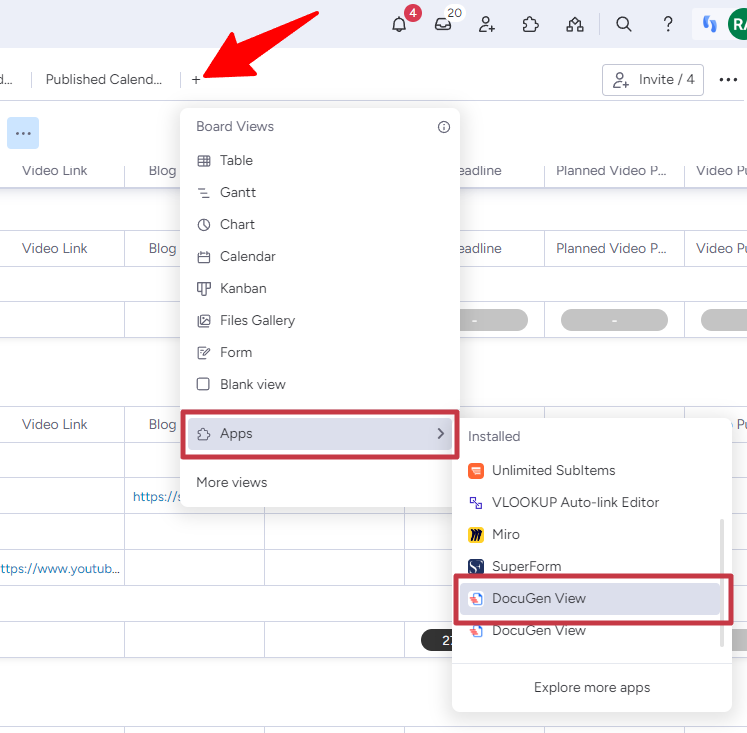 This one is a handy app. Imagine you've got all your invoice info in a monday board. Names, amounts owed, deadlines, etc. Instead of retyping all that into an invoice template somewhere else, DocuGen pulls it in instantly. I set it up to create a PDF that gets emailed right to the client whenever I mark an item complete. Saves me hours every month!
Different Ways to Use the Apps
Here are the main ways to use apps in monday.com:
As a view: Some apps can be added as a whole new view type, transforming part of your interface. For example, DocuGen can be added as a view to generate documents.
On the item level: Certain apps like Emails & Activities can be added to specific item types. For instance, you could add it to email items to track communications.
Through integrations and automations: Apps like Magic Column and General Caster are often used via the "Integrations" section. You can automate the apps by setting rules and triggers.
Need help with figuring out monday.com? At Simpleday, our mission is to make work simpler and more effective through smart use of this platform. We've helped organizations just like yours optimize their processes and collaborations using monday.com. So, get in touch with our expert team to take the first step.