What do you do when you need to send an update to your client or team? Enter exporting to PDF. It lets you take beautiful visuals of your monday.com dashboard. No more explaining, just send them the document for them to see it just like you have it set up.
We'll break down the entire process of exporting your dashboard as a PDF on monday.com.
Set up a Dashboard
The first thing we need to do is set up a dashboard. Dashboards are really handy because they let you combine different data sources into one easy-to-read page. This way, when you export to PDF, everything you need will be right there.
To add a new dashboard, head to your Main Table and click the "Plus" icon on the right side. Then, choose "Blank view" from the dropdown menu. This is your new dashboard that you can rename and add widgets as you like.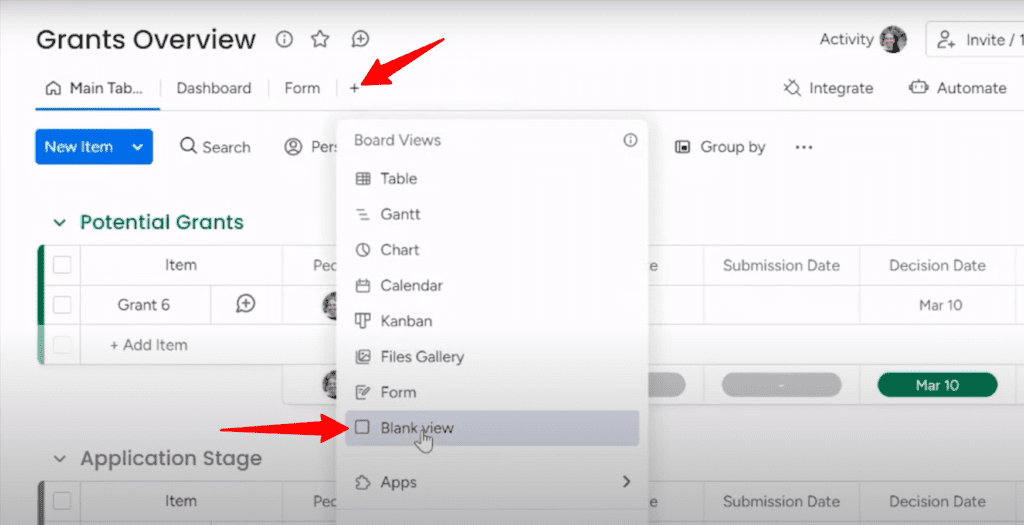 Widgets are those individual components that pull data from your views, like charts, tables, calendars, and such.
To add a widget, just click on the view it's housed in. For example, if you have a chart in one of your list views, click on that view and it will show you the available widgets you can add.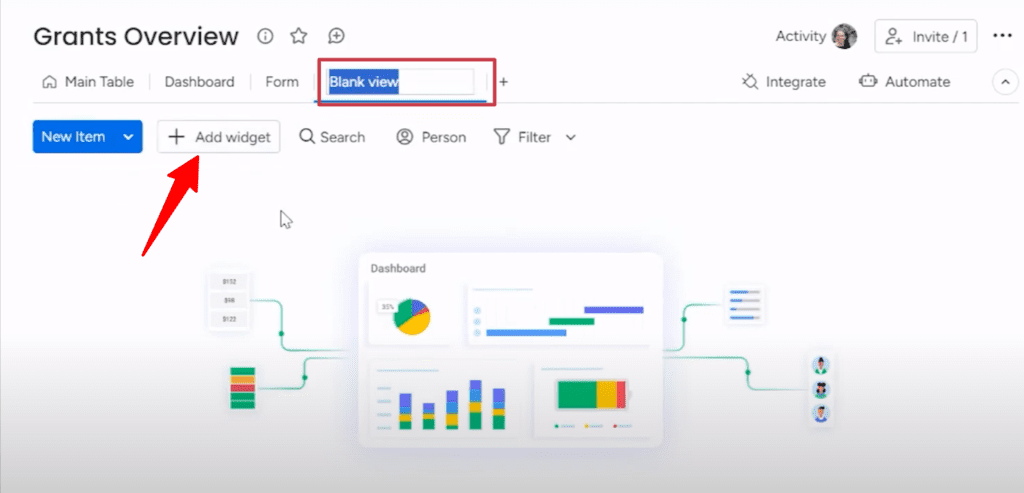 Select the widget you want and drag it onto your new dashboard. You can rearrange them by dragging them around too. Keep adding until you have everything you need in one place.
Once your dashboard is all set up with the right widgets, you'll be good to go to export it as a PDF in the next step.
Export to PDF With a Few Clicks
Once you've got your dashboard all set up, exporting it as a PDF is a breeze. First, go to the dashboard that you want to export. Then look for the little three-dot menu in the top right corner.
Go ahead and click on that menu. Choose "More actions" from the dropdown menu that will open another box with the option "Export to PDF."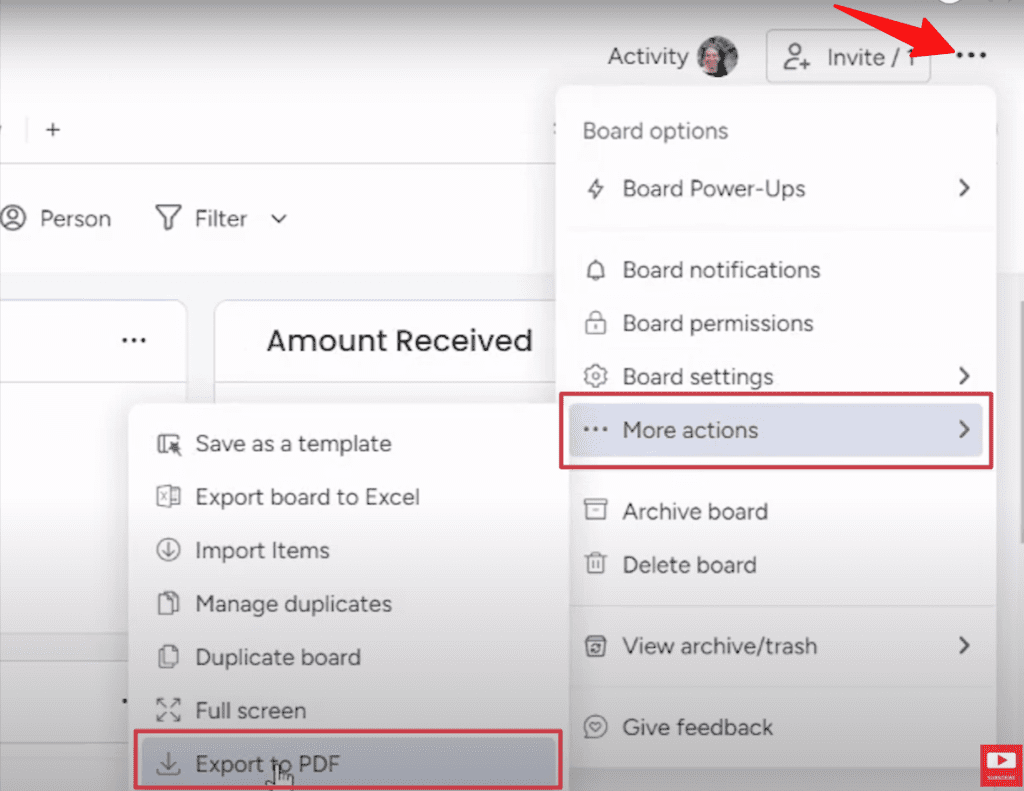 As soon as you click it, a PDF will be generated. The document will have the name of your board, today's date, and plop your nicely formatted dashboard right into the PDF. All the charts, tables, information, everything will transfer over so it looks identical to what you see on monday.com.
Once it's ready, the file automatically downloads so you can email it or save it wherever you like. You'll have a professional, polished report that looks super slick.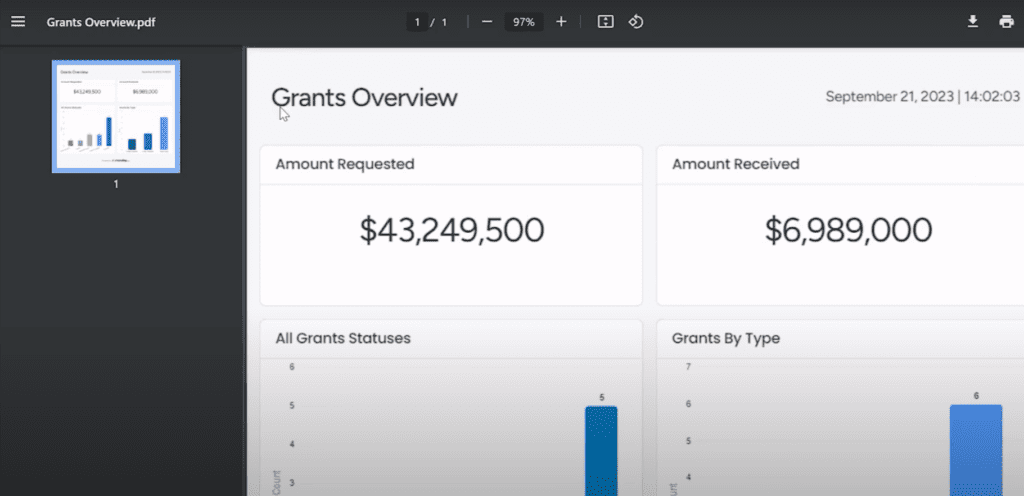 Are you struggling to get the most out of monday.com's powerful tools to manage your projects? Simpleday is offering expert guidance to help implement it properly from the start. Let's have a chat to see if we can make your work simpler and more effective.