Do you want to optimize your monday.com experience? Whether you're collaborating with a global team or simply prefer a different language and time zone, customizing your account settings can make your workday smoother.
In this quick guide, we'll walk you through the simple steps to change your language and region settings on monday.com.
Step 1: Accessing Your Profile
First things first, let's get to where you need to be. Whether you're using the new or old view of monday.com, the process is straightforward.
New View: Locate your profile avatar in the top right corner.
Old View: Look for your profile avatar in the bottom left corner.
Click on the avatar, and you're ready to begin the customization process.
Step 2: Navigating to Your Profile Settings
Once you've clicked on your profile avatar, a menu will appear. From this menu, select the option that says "My Profile."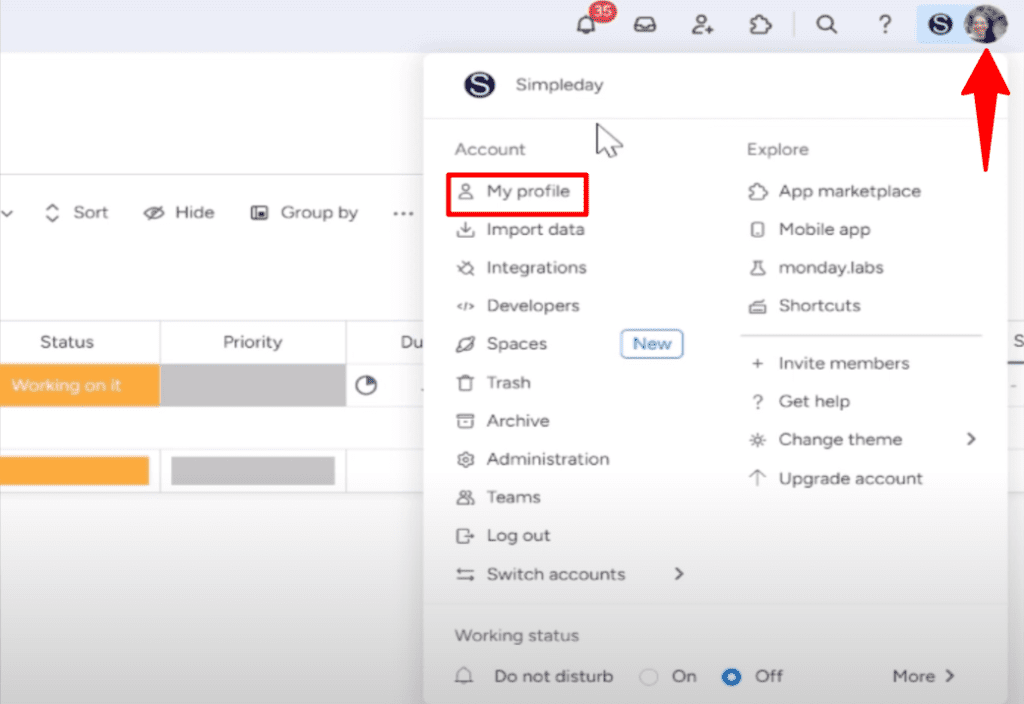 This will take you to your personal profile settings, where you can make a variety of changes to tailor your monday.com experience to your preferences.
Step 3: Language and Region Customization
In your profile settings, you'll find a range of options to personalize. For our purposes, look for the "Language and Region" tab. Clicking on this tab will open up a world of possibilities.
Step 4: Making Your Changes
Within the "Language and Region" tab, you'll have the ability to make several key changes:
Language: Choose the language that best suits your needs. Whether you're more comfortable in English, French, Spanish, or any other supported language, monday.com has you covered.
Time Zone: Select your specific time zone to ensure that all your deadlines, schedules, and notifications align seamlessly with your local time.
Date/Time Format: Depending on your region, you might prefer a different date or time format. Adjust these settings.
Once you've made the necessary changes to your language and region settings, you're all set!
Want to see how monday.com can work for your team? Sign up for a free consultation to learn more about customizing the platform for your workflow. Our specialists will walk you through a demo tailored to your needs and answer any questions you have.